Genetic Transcription & Translation Review Questions

You have free access to a large collection of materials used in a college-level introductory Cell Biology Course. The Virtual Cell Biology Classroom provides a wide range of free educational resources including Power Point Lectures, Study Guides, Review Questions and Practice Test Questions.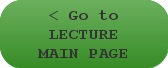 Molecular Genetics: Transcription & Translation

Review Questions

Virtual Cell Biology Classroom of Science Prof Online

Page last updated: 6/2014

4
. Describe the different 
types of RNA
, their names and their roles in transcription & translation.
5. What is a codon, and what is its role in translation?

6. What is an anti-codon, and what it its role in translation?

a. ATGGGGGGTCTTAGGTTGCGTTAG

b. ATGGTACTGAATTGGGTGTGTTGA

a. Met-Leu – Val – Cys – Lys – Stop

b. Met - His– Ser – Thr – Stop Val – Gly – Lys - Stop

a. ATGGGGGCATAG

b. ATGGGTGCGTAA

c. What do you notice about the two proteins created?

1. Transcribe the DNA sequences below:

a. GGGCTTAGGTTGTAG

b. GTACTGGATGAGTTC