Genetic Transcription & Translation Review Questions

You have FREE access to a large collection of materials used in a college-level introductory Cell Biology Course. The Virtual Cell Biology Classroom provides a wide range of free educational resources including Power Point Lectures, Study Guides, Review Questions and Practice Test Questions.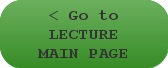 Molecular Genetics: Transcription & Translation

Review Questions

Virtual Cell Biology Classroom of Science Prof Online

Page last updated: 12/2014

4
. Describe the different 
types of RNA
, their names and the roles each of them play in transcription & translation.
5. What is an anti-codon, and what it its role in translation?

a. TAGATGGGGGGTCTTAGGTTGCGTACT

b. TAGATGGTACTGAATTGGGTGTGTATT

a. Met-Leu – Val – Cys – Lys – Stop

b. Met - His– Ser – Thr – Stop Val – Gly – Lys - Stop

a. TAGATGGGTGCGATT

b. TAGATAGGGGCAACT

c. What do you notice about the two proteins created?

9. Where does the energy come from for RNA nucleotides to be polymerized into an mRNA molecule?

1. What is a codon, and what is its role in translation?​