Molecular Genetics: Transcription & Translation

 Practice Test Questions

Virtual Cell Biology Classroom of Science Prof Online

Genetic Transcription & Translation Sample Test Qus

You have free access to a large collection of materials used in a college-level introductory Cell Biology Course. The Virtual Cell Biology Classroom provides a wide range of free educational resources including Power Point Lectures, Study Guides, Review Questions and Practice Test Questions.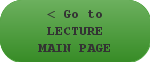 Page last updated: 6/2014

1. Which type of RNA includes the anticodon and brings the amino acids to the site of protein synthesis?
a. mRNA        

b. rRNA        

c. tRNA       

d. DNA       

e. mDNA

2. Which nucleotide bases could be found in a molecule of RNA?