What Are Normal Flora?

Resident, Transient and Opportunistic Microbes 

from Science Prof Online

Within the womb, a baby's body is axenic, meaning that the uterus is sterile and free of microbes, but soon after birth, the newborn becomes colonized by microbes, most of which are beneficial to human health. These microbes are called normal flora or normal microbiota.

Article Summary:
 The human body is made up of about 10 trillion cells, but hosts 100 trillion more. The vast majority of cells living on and in the body are bacteria and other microbes.
What Are Normal Flora Microbes?

Normal flora bacteria cover our skin, mucous membranes and colonize our intestines.

You have free access to a large collection of materials used in a college-level introductory microbiology course. The Virtual Microbiology Classroom provides a wide range of free educational resources including PowerPoint Lectures, Study Guides, Review Questions and Practice Test Questions.

​Page last updated: 5/2015


Many normal flora provide direct benefits, such as making vitamins or aiding digestion. Even if normal flora microbes merely take up space and resources, they help prevent pathogens (disease causing microbes) from easily invading the body and causing illness. Although there are many different species of normal flora, these microbes typically fall into one of two categories:

Resident Microbiota

The body's resident microbiota are just that — residents. These species are life-long members of the body's normal microbial community, but are not found everywhere. There are many areas of the human body that remain axenic, and, in the absence of disease, are never colonized by normal flora. Axenic areas include the body cavity, lungs, central nervous system, circulatory system and upper urogenital regions.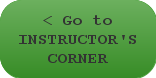 The SPO website is best viewed in Microsoft Explorer,  Google Chrome or Apple Safari.

See Page 2 for a comparison of normal flora and pathogenic 
Staphylococcus!

Opportunistic Pathogens

Under normal conditions, resident and transient microbes cause the host no harm. However, if the opportunity arises, some of these microbes are able to cause disease and become opportunistic pathogens. This can happen due to a number of different conditions:

When the immune system isn't working properly, normal flora can overpopulate or move into areas of the body where they do not normally occur.

When the balance of normal microbes is disrupted, for example when a person takes broad spectrum antibiotics, microbes that are normally crowded out by resident microbes have an opportunity to take over. Tougher, antibiotic resistant bacteria, can get the upper hand.

Disease can result when normal flora are traumatically introduced to an area of the body that is axenic or that they do not normally occur in. Invasive medical procedures that introduce catheters or surgical wounds can allow microbes into areas of the body that are normally sterile.

Transient Microbiota

Transient microbes are just passing through. Although they may attempt to colonize the same areas of the body as do resident microbiota, transients are unable to remain in the body for extended periods of time due to:

difficulty competing with established resident microbes

elimination by the body's immune system

physical or chemical changes within the body that discourage the growth of transient microbes

Resident microbiota typically colonize the surface of the skin, mucous membranes, digestive tract, upper respiratory system and distal portion of the urogenital system. These microbes do not typically harm the host while they benefit from feeding on the cellular waste and dead cells of the host's body.

Arm plate of TSY agar that was used to take a normal flora sample from the skin. After incubation, plate now shows bacterial colonies of normal flora. 

See Page 2 to learn what it is that makes a microbe pathogenic. Yikes!