Monarch Butterfly Life Cycle

Metamorphosis: Egg, Pupa, Chrysalis & Adult

The eastern population of monarch butterflies makes an epic, three-generation migration from southern Canada and the northern US to where they overwinter in Mexico's central highlands. 

Monarchs have a very specific requirement to complete this cycle--milkweed, a plant on which monarchs lay their eggs and their caterpillars feed. We lose monarch habitat at a rate of 600 acres a day, but citizen scientists can help these butterflies by planting milkweed gardens, which allow for observation of all stages of the monarch life cycle. 

Monarch Metamorphosis - Egg to Chrysalis

This page features photos documenting the monarch butterfly (
Danaus plexippus) 
life cycle
that we have been able to observe after adding common milkweed to our butterfly & hummingbird gardens. For information on attracting monarchs, by planting a butterfly garden at your home or school, see the SPO article, "
How to Plant a Garden to Attract Butterflies & Hummingbirds
".
STAGE 2: Monarch Butterfly Caterpillars (Larvae)

Young children are natural born scientists, full of curiosity! Check out the at-home experiments and explorations of a scientist mom & her kids.

Monarch butterfly migration routes.

Monarch Butterfly Life Cycle Photos

STAGE 1: Monarch Butterfly Eggs 

Above left: Monarch butterfly female bending abdomen to lay eggs on the underside of milkweed leaf; Above right: Monarch butterfly egg to the lower left of a brilliantly manicured thumb nail; Left: Monarch butterfly egg above midvein of common milkweed leaf.

How to FIND Monarch Larvae on Milkweed

Above photos indicate the presence of monarch caterpillars on common milkweed. Left: Big lumps of caterpillar FRASS (insect poop) at the base of a milkweed leaf. The bigger the frass, the bigger the caterpillar; Right: Milkweed leaf missing a large c-shaped section that has been eaten away by a hungry monarch caterpillar. The ccaterpillars are typically found on the underside of a milkweed leaf, and, although brightly colored, are easy to overlook.

STAGE 3: Monarch Butterfly Chrysalis (Cocoon) 

Above left: Monarch caterpillar beginning pupation outdoors; Above right: Monarch caterpillar kept in plastic container preparing to build chrysalis at top of container. Even when we moved the caterpillar to other areas of the tank, it kept returning to the top. It had a job to do! Right: Chrysalis that our monarch caterpillar made within 3 days of going to the top of the container. 

Above left: Monarch caterpillar on milkweed, approximately 2" long; Above right: Monarch caterpillar playing dead when threatened.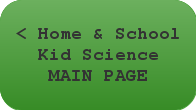 Our captive monarch caterpillar shortly before building chrysalis. Caterpillar approximately 4.5cm long and 1/2 cm wide. 


Page last updated: 1/2016

MONARCH UPDATE 2015!

Noticed July 26th, the monarchs had returned to Southwest Michigan. We just began seeing them flitting around our butterfly garden. Eventually found four and brought them inside to observe metamorphosis. 

Common Milkweed

(Asclepias syriaca)