​​What Are the SPO Virtual Classrooms?

Virtual Cell Biology Classroom

from Science Prof Online

Image of eukaryotic cell. For labeled diagram of same cell, 
click here
.

Cells - song by They Might Be Giants

The Biology Project: Cell Biology, from University of Arizona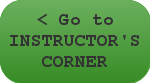 ​​The Virtual Classrooms are organized by lecture into several topics, each lecture topic typically includes free:

practice test & review questions

The VBC offers 

homework assignments 

based on Radiolab podcasts. 

RADIOLAB PODCASTS:

HOMEWORK ASSIGNMENTS:

- "Inheritance"

- "Henrietta's Tumor"

- "Yellow Fluff" 

" What am I, Life? A thing of watery salt

Held in cohesion by unresting cells,

Which work they know not why, which never halt,

Myself unwitting where their Master dwells.

I do not bid them, yet they toil, they spin

A world which uses me as I use them"

 John Masefield 

(1878 – 1967))

New resources are regularly added to the Virtual Cell Biology Classroom. Like us on 
Facebook
 or follow us on Twitter @ ScienceProfSPO.
Additional Cell Biology Course Resources

Smarty-Pants

SHOUT OUT!

Here is the list of countries and US states that have the top 4 number of SPO visitors! 

<<< 

Congrats you bunch of brainiacs!

Our current

Smarty-Pants Science Reading Pick: 

by 

Steven Johnson

Smarty-Pants!

6/2015 - 12/31/15

Top 

Countries:

#1 US

#2 Philippines

#3 UK

#4 India

Top US States: 

#1 CA

#2 NJ

#3 WA

#4 NY