Introduction to Cell Biology Main Page

Virtual Cell Biology Classroom of Science Prof Online

Introduction to Cell Biology Lecture Materials

These are the Introduction ot Cell Biology lecture materials of the 
Virtual Cell Biology Classroom
. The resources below are used to supplement an actual college cell biology course. 
You have free access to a large collection of materials used in a college-level introductory Cell Biology Course. The Virtual Cell Biology Classroom provides a wide range of free educational resources including Power Point Lectures, Study Guides, Review Questions and Practice Test Questions.


LEARNING OBJECTIVES

What is Cell Theory and why is it important?

​List and describe some of the helpful prokaryotes we discussed.

List and describe some of the eukaryotes that we discussed.

LECTURE POWERPOINT

Versions of Eukaryotic Cell PPT:​

Printing: The best way for students to print out the PowerPoint Show is to download the PDF version. Select Print, and, when the Print screen comes up, go to the Print Handling options. Under Page Scaling, select "Multiple pages per sheet", Under Pages per sheet, select "2". That uses up less paper, placing two slides on each page.

The Intro to Cell Biology Lecture materials include:

list of learning objectives

links to additional educational resources

Image of generic eukaryotic cell. For labeled diagram of same cell, 
click here
.
Image of generic prokaryotic cell. For labeled diagram of same cell, 
click here
.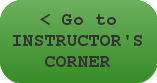 INTRO TO CELL BIOLOGY HOMEWORK

REQUIRED READINGS

Here is what you need to read, in addition to the PowerPoint, to master this topic. Check Moodle for additional readings.

​​​PRACTICE TEST & REVIEW QUESTIONS

Although this first VCBC lecture "Intro to Cell Biology" does not have associated practice test questions, all other VCBC lecture main topics do. These are valuable studying resources in preparing for exams. 

MORE CELL BIOLOGY LINKS