Molecular Genetics: DNA Replication

Main Page

Virtual Biology Classroom of Science Prof Online

Genetics: DNA Replication Lecture Materials

These are the DNA Replication Lecture materials of the 
Virtual Cell Biology Classroom
. The resources below are used to supplement an actual college cell biology course. 
LEARNING OBJECTIVES

​What is DNA made of? Know the structural components.

Understand the process of replication. (Don't let the brief sentence fool you; this is a lot of complex info. Make sure you understand it to the level that was presented to you in the lecture PPTs).

Explain how the DNA molecule is antiparallel.

How does the antiparallel nature of DNA affect replication?

What is a replication bubble?

What is the difference between the lagging and the leading strand of DNA?

The DNA Replication Lecture materials include:

list of learning objectives

practice test & review questions

Model of DNA structure at Chicago's Field Museum

Bio Rad GTCA Song musical advertisement for SsoFast™. Also useful for learning about enzymes.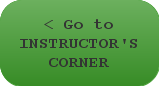 REQUIRED READINGS

Here is what you need to read, in addition to the PowerPoint, to master this topic. Check Moodle for additional readings.

PRACTICE TEST & REVIEW QUESTIONS

These multiple-choice / matching practice test questions and essay review questions are designed to help you better understand the material from this lecture.  

MORE DNA REPLICATION LINKS

Science Prof Online 

has several 

Virtual Classrooms

including:

(15 weeks)

(8 weeks)

(8-weeks)

(16 weeks)

WHICH GENETIC TRAITS DO YOU HAVE?

LECTURE POWERPOINT

Versions of DNA Replication PPT: 

​ 

Printing: The best way for students to print out the PowerPoint Show is to download the PDF version. Select Print, and, when the Print screen comes up, go to the Print Handling options. Under Page Scaling, select "Multiple pages per sheet", Under Pages per sheet, select "2". That uses up less paper, placing two slides on each page.

Word document of a single essay question given to students at the end of lecture. This tool helps the students review the main messages of the lecture while allowing the instructor to assess the class' understanding of the material.