Siamese Fighting Fish

Betta splendens

Betta Love: Kevin + Chelsea

Article Summary: Betta are beautiful, easy to care for, fish that can be housed in a freshwater aquarium or unfiltered bowl. This page covers basic beta care and breeding, as we learn about our new male and female pair, Kevin and Chelsea.

Siamese fighting fish (Betta splendens), commonly called "betta", originated in the Mekong basin of Laos, Cambodia, Vietnam and Thailand (formerly known as Siam), where they can be found in marshland such as still waters of canals, rice paddies and floodplains.

Siamese Fighting Fish Pairs: Betta Breeding Behavior

Tank Setup for Betta Pair

Since introducing the first male, Smacky, didn't go so well, we took more care in setting up a new tank for Kevin & Chelsea. We purchased a 2.5 gallon tank (no filter or heater), and placed many plastic plants, decorations and shells, to provide more cover and hiding places for when the female wanted a break from the male's pushy attitude.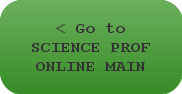 Young children are natural born scientists, full of curiosity! Join the at-home experiments and explorations of a scientist mom & her kids.

Male Betta Nest Tending

Male bettas are great baby-daddies. When they are ready to breed, they build a bubble nest where the fry (baby fish) will live and be protected by him! 


The hardy betta is part of the gourami family. These fish are aggressive towards their own species, although females can coexist. Even though betta fight with their own kind, they can be paired with other tropical fish in an aquarium.

This page features information on our own betta pair, Kevin & Chelsea. To learn more about betta in general, see our page:

Care of Betta (Siamese fighting fish) ... coming soon!

Female Crown Tail Betta: Chelsea

My daughter has had a female crown-tail betta for several months. 

Above: Female crown tail betta, named Chelsea. 

Below: Chelsea (looking a bit beat up) and male half moon betta, Kevin.

Chelsea, the female betta in her 2.5 gallon tank. 

Inset photo: 

Smacky, the half moon male. Chelsea's first boyfriend...

It didn't work 

out. 

Smacky and Chelsea displayed a lot, fanning out their fins and gills (called gill flaring), and nipping at each others fins, with Chelsea getting the worst of it. 

However we did notice that the female betta's belly quickly became very swollen (eggs!). Still, we returned "Smacky" and purchased a different half-moon male (Bachelor #2), a pretty light tan colored fish we named Kevin.

Male Betta displaying by flaring his gills and colorful fins.

2.5 gallon tank set up for betta pair. 

The tank is heavily planted and decorated, providing many places for the female to hide when the male is bugging her...Like in this photo: Kevin is displaying. Chelsea is hiding behind a shell in the bottom left corner of the tank. 

We kept her in a one gallon fish bowl. Recently, my daughter wanted a male betta to see if she could get a pair to have babies.

Beta Courtship

What Not To Do

We purchased beautiful blue and red male half moon betta (Bachelor #1) that we named "Smacky" and put him in the bowl with Chelsea. We hadn't really done our homework on how to introduce the fish. Oops. 

We recently went on vacation for four days, and when we returned, Chelsea looked thinner and Kevin was guarding a bubble nest with eggs in it! 

BULLFROG UPDATE!

Latest Tadpole News 

2/3/2015

Sad news today. Lumpy, the little bullfrog we raised from a tadpole 2 years ago, died of unknown causes today. 

Ribbit-In-Peace buddy!

Thanks for showing us how cool frogs are!

> See Lumpy's Story 

SPO is a FREE science education website. Donations are key in helping us provide this resource with fewer ads. 

Please help!

(This donation link uses PayPal on a secure connection.)

Main Page

See our butterfly garden and the monarchs that complete part of their life cycle there. Learn how to attract Monarch Butterflies to your yard!

Male half moon Betta (Kevin) tending his eggs in a small bubble nest.

We put Chelsea in a separate bowl, so she wouldn't eat the eggs. Now we are waiting for baby fish!

Check back, and like us on 
Facebook
 for updates!
2.  Wait until the male begins building a bubble nest. This means that he is ready to breed.

3.  Move the female into the larger tank with the male. Keep an eye on them to make sure no one is getting beat up too badly. 

4. When her abdomen swells, and he has a nice bubble nest made, wait for the magic moment. We were out of town and missed it. But apparently the male squeezes the female, the eggs come out and he releases sperm to fertilize them. 

5. Remove female from tank. She may eat eggs. 

What To Do

1. House male and female separately, but in view of each other. Put the female in a bowl, and the male in a larger, heavily planted aquarium, described below. 

Instinctive Behavior of Siamese Fighting Fish

Male Betta splendens fish engage in instinctive display behavior when challenging other males or showing off to females. 

Check out the 

Spring and summer 2015, we tracked two American robin nests on our property. See photos of the chicks as they develop! Check out 
Betty & Barney's nest