​FREE Cell Biology Teaching Materials from SPO

​X

Cell Biology Teaching Materials


You have free access to a large collection of materials used in a college-level introductory Cell Biology Course. The Virtual Cell Biology Classroom provides a wide range of free educational resources including Power Point Lectures, Study Guides, Review Questions and Practice Test Questions.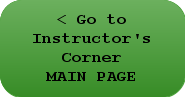 Page last updated: 2/2016

Science Prof Online (SPO) is a FREE science education website. The Cell Biology Instructor's Corner offers lecture materials and homework assignments currently used in real, live college biology classrooms. 

BIOLOGICAL CELLS

Introduction to Cell Biology

Basics of Biological Cells

CHEMISTRY / BIOCHEMISTRY

Atomic Theory & The Periodic Table

Chemical Bonds, Reactions & Notation 

Acids, Bases, Buffers & pH

Diffusion, Osmosis & Active Transport

Macromolecules, Diet & Nutrition

METABOLISM & PHOTOSYNTHESIS

Metabolism: Aerobic Respiration 

Metabolism: Anaerobic Respiration & Fermentation

Metabolism: Catabolism of Proteins & Fats 

Photosynthesis: Light Dependent Reactions

GENETICS

Molecular Genetics Basics

DNA Transcription & Translation 

DNA Replication & Gene Expression - Combo

Cell Division: Mitosis Meiosis - Combo

podcasts. 

RADIOLAB PODCASTS: 

Curious stories about what drives scientists!

The story of Henrietta Lack's and her immortal cells.

Science will use it to fight cancer and maybe even bring extinct animals back from the dead!

Viruses have been downsizing!

What's eating you is smarter than you think!

HOMEWORK ASSIGNMENTS:

- Shrink HW doc 

(coming soon!)

Students are crazy about Radiolab! See what they have to say about the podcast: